Radio stations

Australia
Easy Listening, Classical Music, Contemporary

Australia
Greatest Hits, Classic hits, Variety
Online Radio FM in Australia
Australian Radio Stations - Free Streaming Online
The history of radio in Australia began in 1919 when George Fisk of AWA (Amalgamated Wireless Australasia Limited) organized the first radio "broadcast". It was a broadcast of the National Anthem from one building to another at the end of a lecture George Fisk given on the new medium to the Royal Society of NSW.
Then in 1929 the first radio licence in Australia was granted to Charles MacLurcan for station 2CM, which was broadcast from the Wentworth Hotel in Sydney, an establishment owned by the MacLurcan family. Broadcasts consisted of classical music concerts on air on Sunday nights.
From that time the radio industry in Australia has developed to what it is today – with more than 2000 FM, AM and DAB (Digital audio broadcasting) stations around the country.
Where is Australia?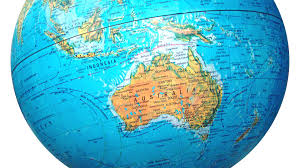 Australia officially the Commonwealth of Australia, is a country comprising the mainland of the Australian continent, the island of Tasmania, and numerous smaller islands. It is the world's sixth-largest country by total area. Neighboring countries include Indonesia, East Timor and Papua New Guinea to the north; the Solomon Islands and Vanuatu to the north-east; and New Zealand to the south-east. Australia is a developed country and one of the wealthiest in the world, with the world's 12th-largest economy. In 2012 Australia had the world's fifth-highest per capita income.