Popular Radio Stations in Lithuania
Lithuanian Radio Stations Online - Free Streaming
The Lithuanian Radio began its transmission in 1926. The External Radio Service was launched two years after and 1965 is the year when Lithuanian Radio listeners have gained access to radio programs broadcasted in English. 1956 is the year when Lithuanian Radio 2 started broadcasting live.
Some popular names of radio stations in Lithuania are M-1, Ziniu Radijas, Lietuvos Radijas 2, Classic Rock FM, Gaudeamus, Hot FM, Jazz FM, Geras FM, European Hit Radio, Laluna, Lietus, Nano Radijas, Power Hit Radio, Pukas, Radiocentras, Radijas Tau, Raduga, Relax FM and Neringa FM.
Where is Lithuania?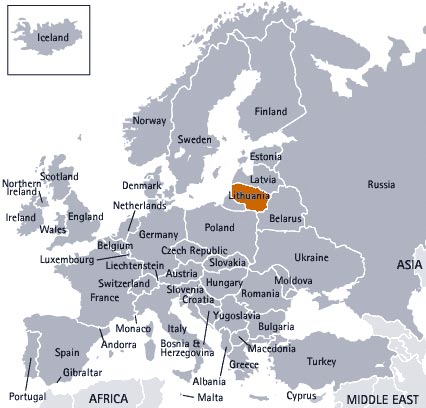 Lithuania is officially known as the Republic of Lithuania. It is a country found in Northern Europe and is among the three familiar Baltic States. It is found on the southern shore of the Baltic Sea, on the east side of Denmark and Sweden. Its main neighbors are Latvia on the north side, Belarus on the east side, Poland on the south side and Kaliningrad Oblast on the southeast side.
The total population of Lithuania was estimated around the figure of 3 million inhabitants during the national census from 2013. Vilnius is the capital of the country and the biggest town. Lithuanian is the official language of this country.