Radio station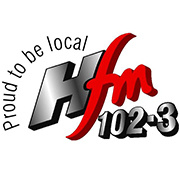 Update Required
To play the media you will need to either update your browser to a recent version or update your
Flash plugin
.
We're proud to be local and in touch with what's going on across Market Harborough, South Leicestershire and North Northamptonshire.

We broadcast from Market Harborough 24 hours a day, with live programmes from 7am until midnight daily.

Our local news service is second to none, with our aim being if it's going on locally it'll be on HFM!

Our music ranges from the 1960s to the present day.

During day-time hours you'll hear this mix of music and then from 10pm specialist shows, playing everything from country to rock music, can be heard.

HFM has built up much support throughout the population of South Leicestershire, not only through being on air, but also by offering our services to local events such as school fetes, open air concerts, and of course hosting the Market Harborough annual Carnival since 1995.

As our strapline says, we are Proud to Be Local and Loving Life in Harborough. We're passionate about this area and delighted to support local events. This has been demonstrated with our backing of the Eva Winston-Hart charity appeal.

HFM is run, staffed and engineered almost entirely by a band of talented volunteers who all give up their free time to make HFM the success it is.

Our History
February 10th was an extremely momentous day for HFM, as it was when we launched as a full-time community radio station! See the pictures

This came after we were awarded a full-time licence by OFCOM, the government office for communications on June 15th 2005, to broadcast to Market Harborough and South Leicestershire 24 hours a day, 365 days a year. This came ten years after our first ever broadcast, eleven years after the station was first launched....

John Fitzpatrick came up with the idea of a local radio station for Market Harborough and had it not been for him HFM would not be here today. John sadly died in November 2002, aged 47 he last presented during the HFM broadcast in 2002. HFM will always remember him.

HFM was formed in November 1994 with the aim to provide a local FM radio station for Market Harborough and South Leicestershire areas, as it was felt the established independent local stations and the local BBC stations failed to cater for the population of South Leicestershire.

The launch of HFM full-time came after more than ten years of short term broadcasts.

These were made under the Radio Authority's 'Restricted Service Licence' scheme which allows us to broadcast for a maximum period of 28 days.

---