Radio station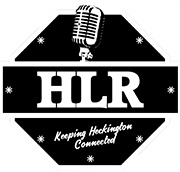 Heckington Living Community Radio
Heckington Living Community Radio
Update Required
To play the media you will need to either update your browser to a recent version or update your
Flash plugin
.
HLR is an internet radio station, set up by Andy and Patricia Mellett Brown in March 2020 in response to the Coronavirus Pandemic.
The idea was that by keeping us connected with each other, our families and friends, we could help to mitigate some of the effects of social isolation and loneliness caused by 'lockdown'.
The advantage of internet radio is that it can be listened to anywhere, meaning that people can listen together with their families and friends, wherever they are.
Since its launch HLR has expanded its offering, so that today we have 11 live presenters and live programmes every day. But we offer much more.
The station broadcasts a wide range of voice and music programmes 24 hours a day, every day.
As well as music, there are dramas, documentaries and church services, all made in or around Heckington by local people.
There is also a 'Live Lounge' where our listeners come together, especially during live shows, to chat with the presenters and each other.
The HLR 'Live Loungers' have made connections well beyond HLR, extending the hand of friendship and goodwill across the country and, indeed, the world.
The Live Loungers have even made their own single, which we regularly play on the station.
HLR exemplifies the wonderful community spirit that we have in Heckington and says everything about the way that we care for each other as a community.
Our listeners are at the heart of everything we do. The station is run entirely by volunteers, on a not-for-profit basis.
We are very definitely NOT a commercial radio station and you will not hear any adverts.
We exist, solely to serve the community, our friends and families and to help keep us all connected.
As we come out of lockdown, HLR will continue entertaining and supporting the community, making connections and holding out Heckington's hand of friendship to everyone who wants to listen.
You are very welcome to Heckington Living Community Radio, wherever you are.

---